INTRODUCTION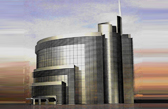 We would like to take this opportunity to introduce Gulf Coast Electro Mechanical Company WLL, one of the leading electro-mechanical services providers based in Abu Dhabi, UAE.
Gulf Coast is a broadly based professional and technical organization, offering a wide range of services to some of the industry most highly reputed names. Gulf Coast success is built upon pillars of excellence and commitment, and as such we offer our esteemed clients cost effective solutions, speedy responses to project/site requirements, a dedicated team of highly specialized electro-mechanical staff available round the clock, and 16 years of experience in the field of electro-mechanical works.
We believe in empowering our clients with Read more...