QHSE POLICY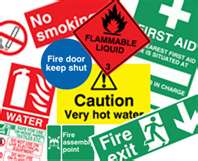 QUALITY HEALTH, SAFETY AND ENVIRONMENT POLICY
GULF COAST ELECTRO MECHANICAL CO. W.L.L recognizes that Quality, Health & Safety, and environment issues are fundamental to the MECHANICAL, ELECTRICAL AND PLUMBING (M.E.P.) and oil and gas services which includes instrumentation, mechanical, electrical and HVAC business and a proactive approach is required at our end. Our objective is to meet the requirements of all applicable legislation related to M.E.P., in oil and gas services, business and, wherever practicable, implements best practice through our certified Management System (MS) which satisfies the requirements of ISO9001, ISO14001and OHSAS 18001 and our overall business policy and strategy.
GULF COAST ELECTRO MECHANICAL CO. W.L.L fully recognizes and believes that all harm is preventable and aim for zero fatality due to the M.E.P activities and oil and gas services carried on by us, so:
Putting people to work carries a specific responsibility and accountability for safety and health which will be visibly demonstrated.

Encourage all employees and suppliers to take responsibility for working in a manner that promotes quality, whilst minimizing harm to the health and safety of employees, contractors, visitors and members of the public.

Assess the level of risk from all significant health and safety hazards, as far as reasonably practicable, ensure that they are eliminated or adequately controlled.

Provide appropriate information, systems of communication, instruction, and training in Quality, Health& Safety, and environment to maintain and continuously improve the competence levels of all employees.

Ensure full compliance with applicable legal requirements related to our Quality, Health & Safety, and environment processes and corporate business strategies; these will be regarded as minimum standards of achievement.

The management commitment for prevention of ill health, injury and pollution.

Luxury Cartier Replica Cartier Replica Watches www.webuyswisswatches.co.uk
In particular we shall:
1. Continue to develop a positive Quality, Health & Safety, and Environment culture involving our employees in the process.
2. It is the policy of GULF COAST ELECTRO MECHANICAL CO. W.L.L. to ensure that all projects are executed in accordance with the mutually agreed Specifications, B.O.Q. and Drawings and as per the signed contract agreement between our company and the CLIENTS'.
3. Quality must be designed in and built-in the processes of M.E.P. and oil and gas services of projects as prevention driven instead of correction driven.
4. M.E.P and oil and gas services processes must be kept under strict control to achieve the desired results.
5. Regularly monitor, audit and review our own system as well as our suppliers' performance in order to assure quality of service. Setting measurable objectives and targets that are relevant to our M.E.P. works and oil and gas service operations for Quality, Environment and Reduce Risks to Health & Safety.
This Policy Statement is communicated to employees and suppliers and will be made available to the public, stakeholders and any other interested party on request.
MANAGING DIRECTOR