MANAGING PARTNER MESSAGE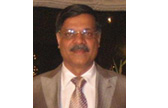 For more than 20 years, we aimed to be part of building the nation by rendering our expertise in the fields of Electrical and Mechanical works. We were able to surpass tremendous challenges in our field over the years with extensive competition during the global economic phenomenon. Today, we are growing rapidly in the field of contracting in diverse and complex projects being awarded from Refineries to Commercial clients. Aside from the refineries (panel replacements on turnkey, HV cable laying, MEP works in hazardous areas), our other MEP (design and build) projects range from high rise buildings, commercial and residential buildings, villas, school facilities, medium and high voltage cable works for substation and infrastructure necessities in some of the most prestigious projects in the capital.
In line with these, I would like to take this opportunity to express my profound gratitude to all our clients and business partners for their contributions and continuous support to us throughout the years.
We, at Gulf Coast Electro Mechanical Co. W.L.L. are determined to continue what we have started; to provide our clients with a wide range of services, along with cost effective solutions, prompt actions, and putting their requirements as our top priority.
Moving into the next decade, our organization (GCEMC) adheres to be a part of the UAE strategic plan in achieving the long-term growth, quality infrastructures, intensified tourism and diversification of the economy.
On behalf of GCEMC team, we hope that you will take part in playing a dynamic role in accompanying us on our journey to success ,as we aim to build a safer, healthier, environmental friendly nation with you.
Sincerely yours,
Mr.Sheikh Tajammal Hussain
Managing Partner
Gulf Coast Electro Mechanical Co. W.L.L.
Luxury Cartier Replica Cartier Replica Watches www.webuyswisswatches.co.uk